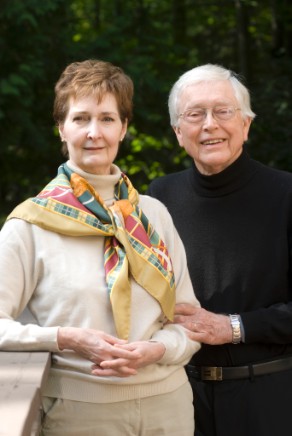 It is with great regret that I announce the death on March 8, 2018, of Roderick Stewart. Here is a link to his obituary and guest book.
http://www.legacy.com/obituaries/thestar/obituary.aspx?pid=188458454
Sharon Stewart
About the Authors
Roderick Stewart and Sharon Stewart are the co-authors of Phoenix: The Life of Norman Bethune.
Roderick Stewart, a former teacher of history, was the author of Bethune (New Press 1973), the first full-length documented biography of Norman Bethune. He was also the author of The Mind of Norman Bethune (revised edition Fitzhenry and Whiteside 2002) a compilation of Bethune's writings and of many photographs, and Norman Bethune (revised edition Fitzhenry and Whiteside 2002), a biography intended for high school students. His most recent work on Bethune prior to the publication of Phoenix was Bethune en Espana (Fundacion Domingo Malagon 2009), which he wrote with Jesus Majada Neila. In addition, he wrote Wilfrid Laurier: A Pledge for Canada (XYZ Publlishing 2002). The latter, short-listed for the Norma Fleck Award, was translated into French as Wilfrid Laurier: Oeuvrer Pour L'Unite du Canada.
Sharon Stewart is a professional editor and the author of seven novels, many of them historical fiction. She has also published a book of short stories and the biographies Norman Bethune, Heroic Doctor (Pearson Education Canada 2005) and Louis Riel: Firebrand (XYZ Publishing 2007), which has been translated as Louis Riel: Homme de Feu. Several of her other books have also been translated into French and other languages.
Sharon Stewart lives in Richmond Hill, Ontario. You can contact her through her publisher:
McGill-Queen's University Press
1010 Sherbrooke west, Suite 1720
Montreal, Quebec
H3A 2R7 Canada
Tel: (514) 398-3750
Fax: (514) 398-4333
mqup@mcgill.ca